You spend a lot of time in your home, make sure that time brings you joy.
At Pro-Pack, we're determined to bring you the house of your dreams with exceptional high quality design and construction services for every room in your home. We take pride in providing our home renovation services to our local community and beyond from Abbotsford to Surrey and all throughout the Fraser Valley.
Our professional team can help with the entire renovation process. From initial consultation and design, to fixture selection, construction and finish carpentry, our goal is to provide you with a home you're proud of and suits your unique style of living.
What our recent customers have to say about their Pro-Pack Experience:
"I only wish I could give this amazing team (Mike and Shelly, their craftsmen and office staff) 10 stars. We are new to Abbotsford and purchased a home that needed updates. Fortunately we stumbled upon this firm online. We knew instantly that these were the people for us.....kind, warm and full of knowledge, ideas and creativity. They remodelled 3 bathrooms, added new floors and created a beautiful stone fireplace."
"We recently hired Pro-Pack Contracting & Design Inc. to do a major renovation of our home: two bathrooms and the kitchen/family room. My husband and I are both delighted with the results, which are above and beyond what we could have imagined. The owners, Mike and Shelly, are a great team. Shelly, with her knowledge of design and colour as well as products and materials, made making choices fun rather than the ordeal we had dreaded. And Mike has a great eye for the potential of a space. For just one example, he ended up giving us a lovely large glassed-in shower when we had thought we would have to settle for a tiny awkward one due to space limitations. Pro-Pack's staff are friendly and conscientious and their attention to detail is amazing. We are happy Pro-Pack clients."
"We have had the pleasure of using the services of Pro-Pack Contracting for several projects. They have just completed our en-suite renovation and previously chose, supplied and installed our kitchen back splash, laundry vinyl tiles and fireplace renovation. The results are beautiful and we are extremely satisfied with our dealings with Pro-Pack. We would not hesitate to refer them to any future clients and look forward to using their services in the future."
"Pro-Pack owners Mike and Shelly are the "Gerry Maguires" of Home Renovations. Down to earth, easy going, no pressure, just all around "GREAT PEOPLE". Fantastic work was done on Bathrooms, Kitchen, and Flooring. Every worker from Plumber to Electrician, to Painters, to Floor Installers, are genuine down to earth good people. Great company, should be on the TSX. There are many reno companies out there, BUT, before you choose, you owe it to yourself, to give PRO-PACK a call. What do you have to lose ? Just Do It....... 5 STAR PLUS!"



We would love to show you an experience in the renovation industry that will leave you happy. Not only will you be ecstatic with the completed job, but you will also feel confident with the workmanship and products from beginning to end.
Full Home Renovation Project - Surrey, BC
This project in Surrey was a house built in 1991, owned by a family who's lived in the home since it was built! It included a respray of the existing cabinets, installing a new back splash and countertops in the kitchen, plus new floors throughout the home. We also remodelled the ensuite main bath and the upper powder bath. Lastly we remodelled the fireplace with new tile on the existing fireplace.
Before
Full Home Renovation Project - Pitt Meadows, BC
We met this client two years prior to doing the kitchen and had renovated her upper bath and living areas including stairs and railing before starting on kitchen. This family loves to cook so it was important to give them a space to let them do what they loved!
We removed two walls and left one post to save costs in engineering a beam throughout the space. The beam now allows for a convenient charging station and easy accessible plug in for items used at the island.
We also added lots of custom storage, large utensil stages, roll outs storage for large pots, a desk area and wine fridge and decorative storage as well.
A custom pantry storage and a large island complete this home cook's desires for their new kitchen remodel.
Before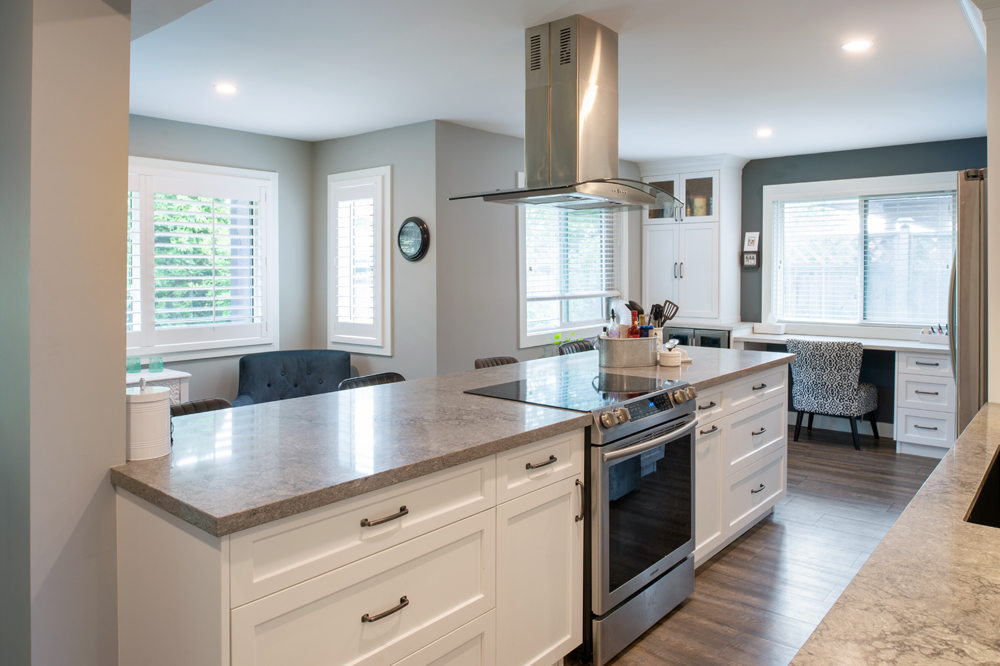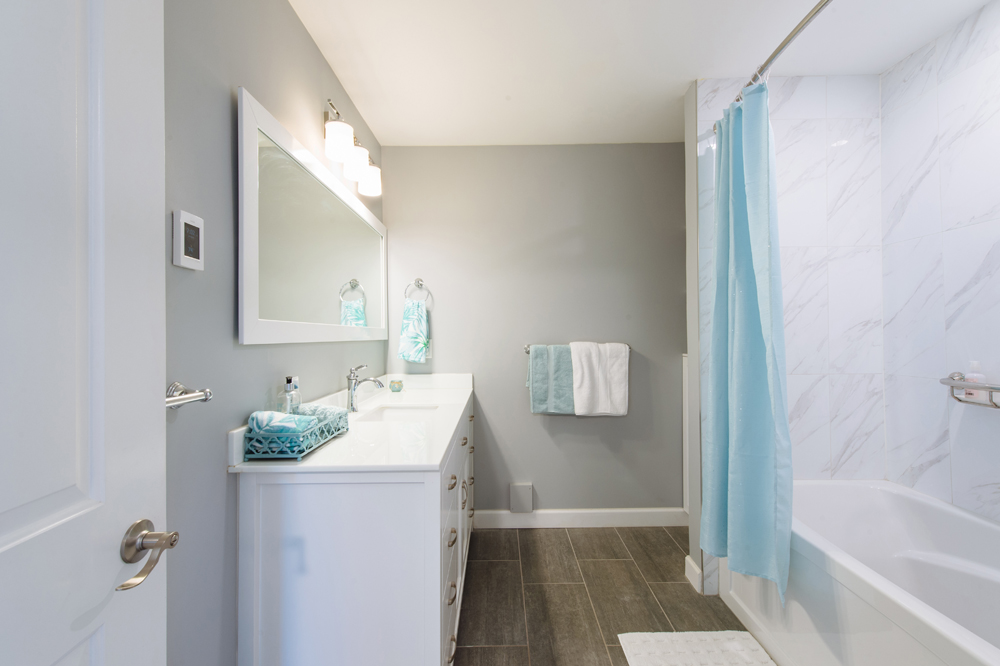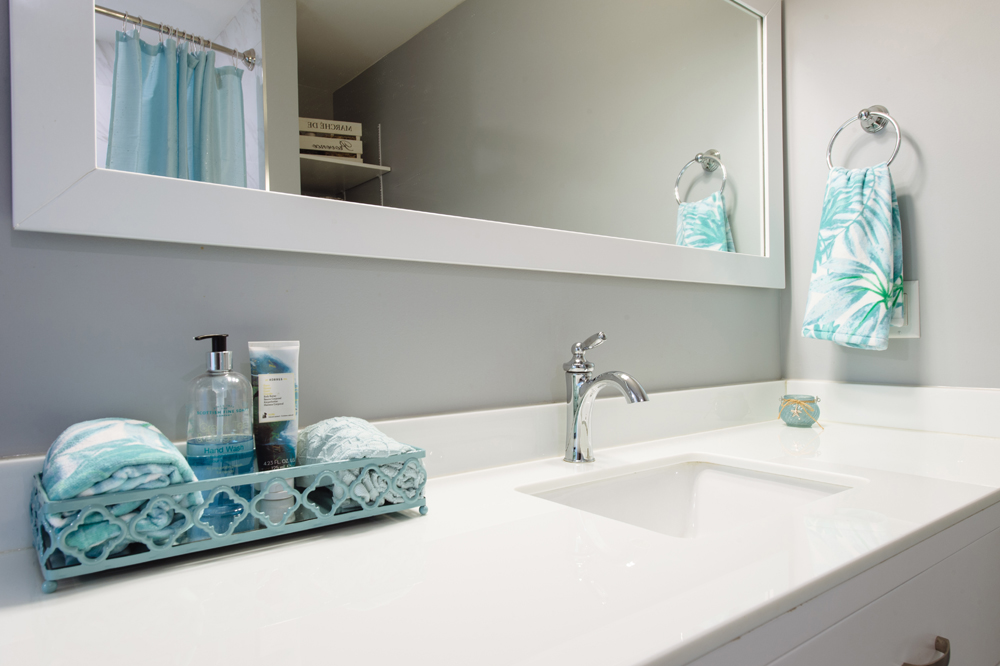 Have a question or need a quote?
Enter your phone number or email address and we will contact you by the next business day!